September 28, 2018 at 10:01
#2025
Update on today's killings: 11-year old also killed
Six Palestinians, including two boys age 11 and 14, were killed by Israeli military fire during clashes along the Gaza Strip's central and eastern sections of the border fence, the Gaza Health Ministry said today. The ministry identified the the 11-year old as Yousef Abu Zarifa and said he was shot in the head east of Khan Younis.
https://www.haaretz.com/middle-east-news/palestinians/palestinian-boy-11-said-seriously-injured-in-gaza-border-clashes-1.6513757?utm_source=Push_Notification&utm_medium=web_push&utm_campaign=General
What threat to the Jewish state was represented by a 11-year old boy?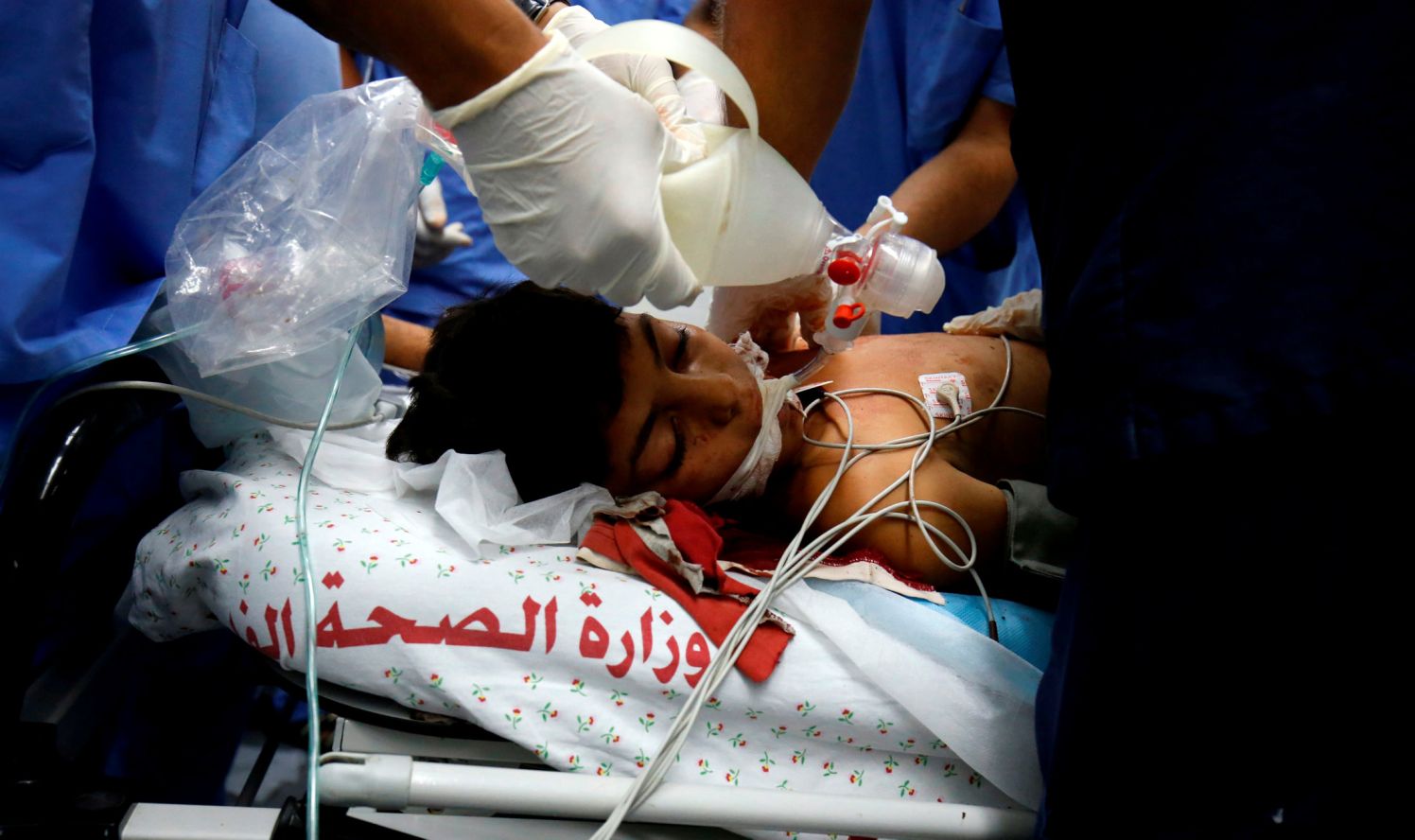 Yousef Abu Zarifa, 11, wounded during clashes along the Israel-Gaza border, receives treatment at a hospital in Khan Younis, southern Gaza, September 28, 2018. He died of his wound.